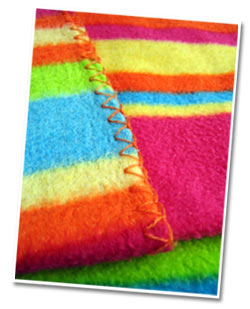 Jerusalem , Israel:
On her recent visit to Israel , Lisa, in close ties with a textile manufacturer, raised the possibility of donating a large quantity of fleece to be turned into blankets.
Thanks to Warm the Needy's vast network, we can turn the valuable fleece into warm blankets relatively quickly. This will further our goal of warming the hearts and homes of Israel 's needy.
We hope to finalize this offer in the next few weeks, ensuring every Warm the Needy family member a good night's sleep wrapped in a comfortable, warm, custom made blanket.