Residents huddled indoors this past week as bitter cold weather and fierce rains swept across the capital. Temperatures plunged and the weather intensified as the week wore on. School children could be seen bundled up as they walked to school and people took shelter under awnings to protect themselves from the heavy down pour.
Warm the Needy, having helped over 2,500 families this past winter, sprung into action thanks to the generosity of IMJ Marketing - a New York based firm - and distributed over 2,300 high-quality blankets to needy families across the country. Insulation, something common and taken for granted in much of the world, is lacking in most Israeli apartments exacerbating the effect of the cold weather and increasing the risk of illness.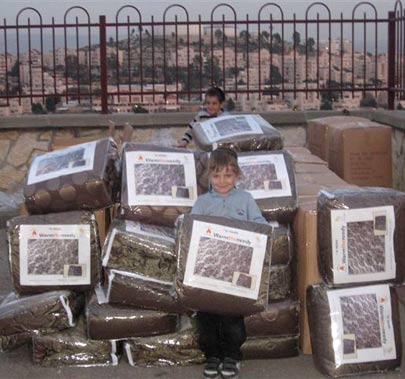 As you can see on the child's face, these blankets go a long way in helping families protect themselves from the cold and keep healthy.
This week, we will distribute another 2,400 blankets to needy families in fulfillment of our mission: "Warming the hearts and homes of Israel's needy." Lend us a hand in our efforts as we do our best to ensure that no child goes to sleep with their coat on and no family shivers in silence.